Our Mission
OUR MISSION IS TO PROVIDE SMALL TO MID-SIZE COMPANIES THE NECESSARY TOOLS TO MEET THEIR GOALS IN A GLOBAL AND MULTICULTURAL ENVIRONMENT.
Atlantek started operations in 2000 out of the realization that, although small to mid-size companies are the backbone of the economy, the support they have access to is either fragmented or  too costly.
By adhering to its principles, Atlantek has been able to maintain a light structure and low overhead in order to offer its services at a cost affordable to start-ups and small firms.
Today, we have become an innovative consulting firm with an extensive network on both sides of the Atlantic.
Our Team
President of Atlantek, llc a consulting firm whose mission is to help small to mid-sized international companies set up operations in the U.S.
Atlantek has knowledge and expertise in strategic planning, strategic communications, business intelligence, market entry strategy, business development, and cross-cultural coaching.
Based in the U.S., Isabelle is fluent in French, English, and Spanish.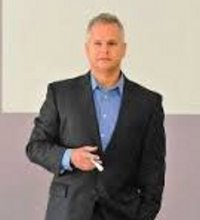 Eric is a lawyer and advisor to private clients, international organizations, and national governments.
A former New-York prosecutor, he is a professor of business law at prestigious French and U.S. business schools. He is specialized in corporate compliance, anti-corruption training and programs.
Based in the U.S., Eric has lived in Europe for years and is fluent in French and in English.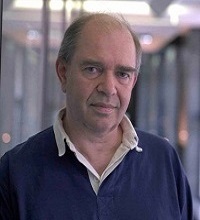 Founder of Innovation Ecosystems Agora, a platform that brings together various ecosystems and networks of innovation and entrepreneurship to promote effective collaboration between them. Eric is also CEO of Discovery Innovation Lab, the first node in a network of Open Innovation and Co- Creation, which aims to rapidly conceive successful products.
Based in Paris, France, Eric is fluent in French and English
Michel has 30+ years experience in the aerospace industry with technical and scientific responsibilities in public and private companies. Recognized for his achievements in growing revenues and value, he has a worldwide network of partners at institutional bodies (CNES, NASA, MoD, NATO), large primes and aerospace stakeholders in Toulouse.
Based in Toulouse – France, Michel is fluent in French and English.
Our Clients
Innovative companies that redefine the market place with expertise in:
Cybersecurity…Software Development…3D Engineering…Mobile Applications…Defense…Urban Planning…Aerospace…
B2B – B2C -B2G
Advertising…Broadcasting…Internet of Things…Energy…